THE CLAYVILLE LIBRARY ASSOCIATION
Clayville Library 315-839-5893
2265 Oneida St Clayville, NY 13322
www.facebook.com/ClayvilleLibrary www.instagram.com/clayvillelibrary
providing library services to the residents of the town of paris and the greater sauquoit valley
Always available: Public computers – Reference Materials – Current Best Sellers – Magazines – Games, Puzzles, Coloring and Crafting available throughout the week – Current Release DVD's & Blu-Rays – Copy & Fax services – Wi-Fi access
________________________________________________________________________________________________________________________________________________________________________________________________________________________________________________________________________________________________________________________________________________________________________________________________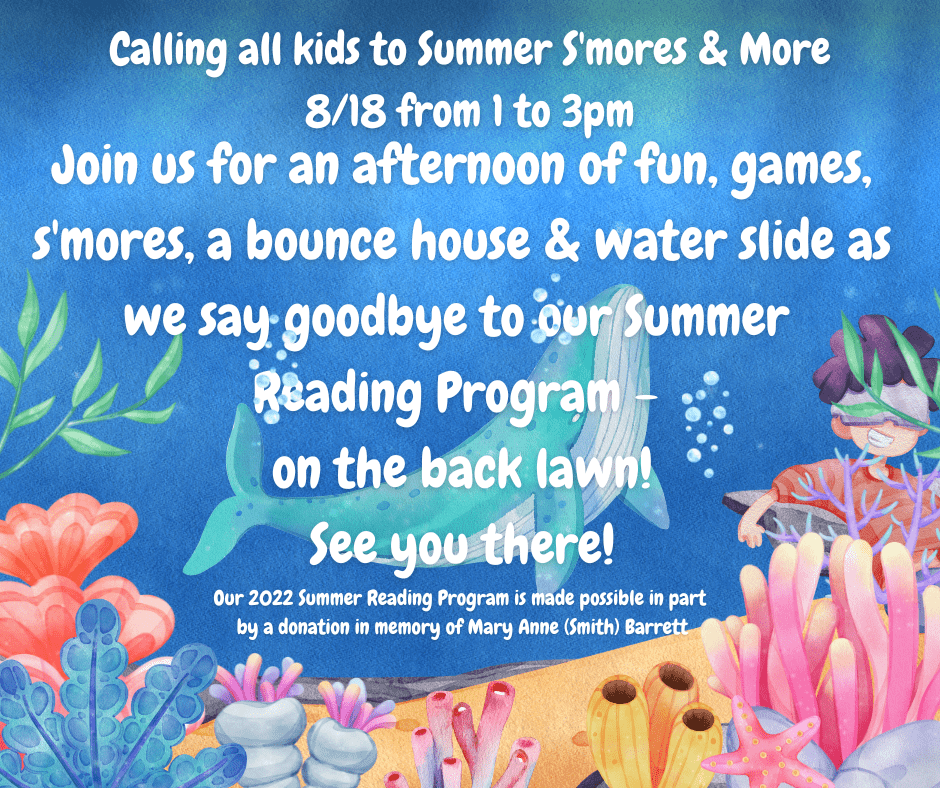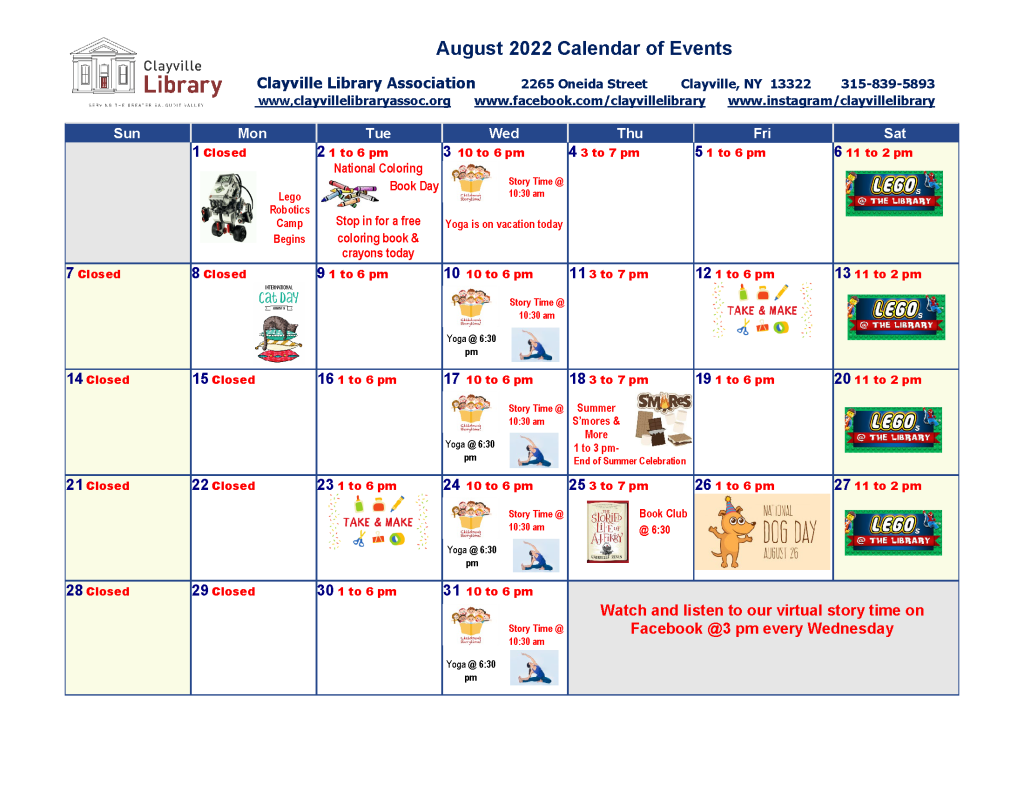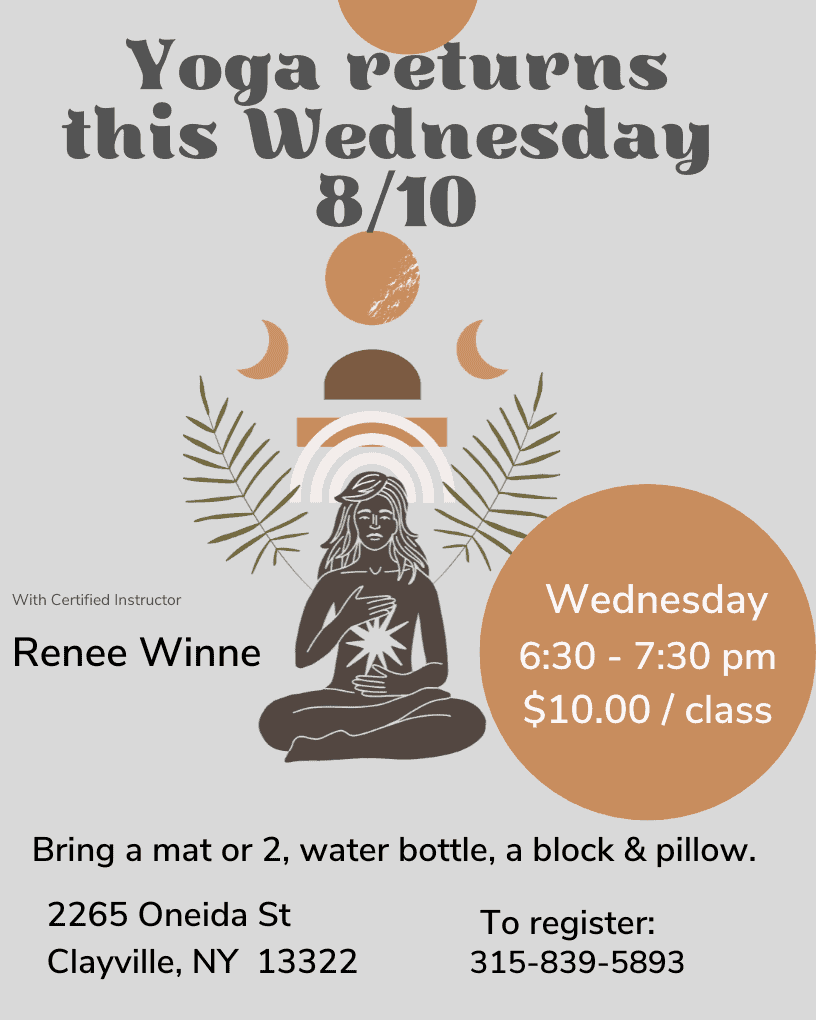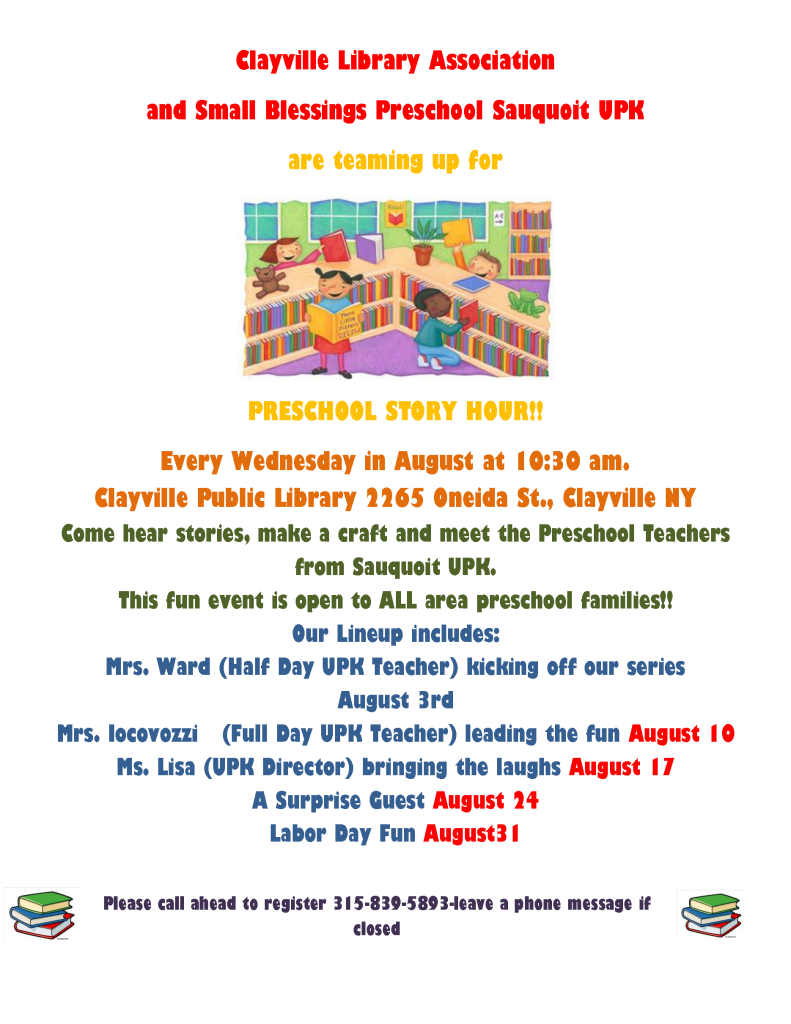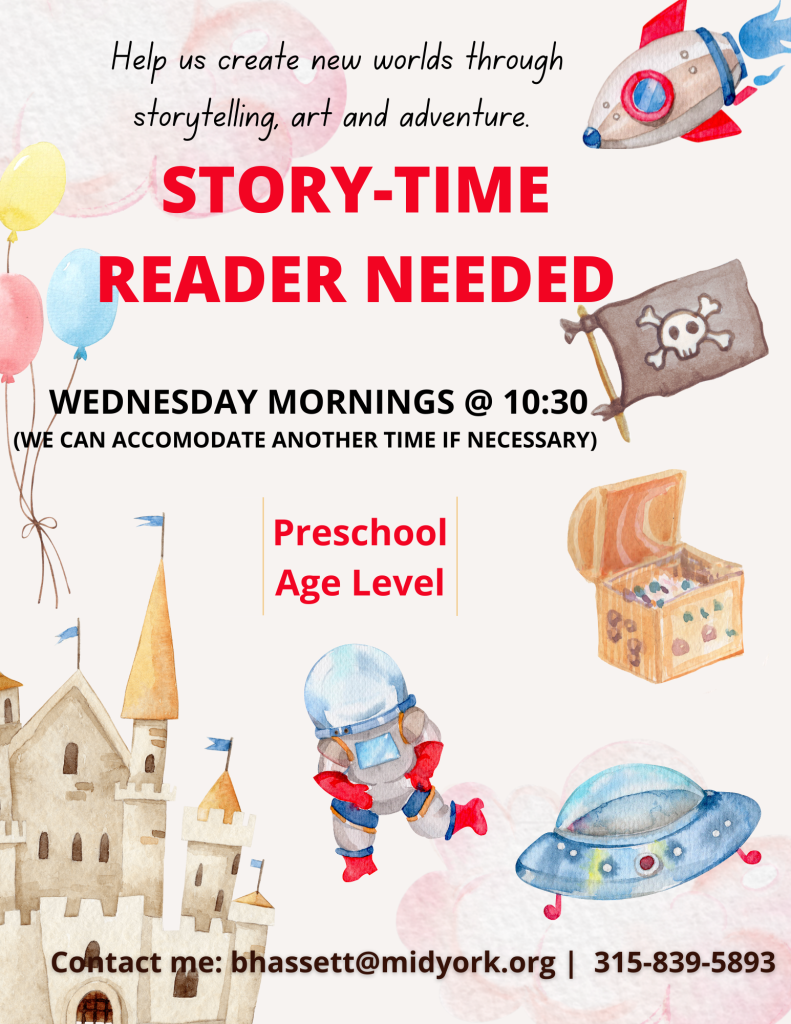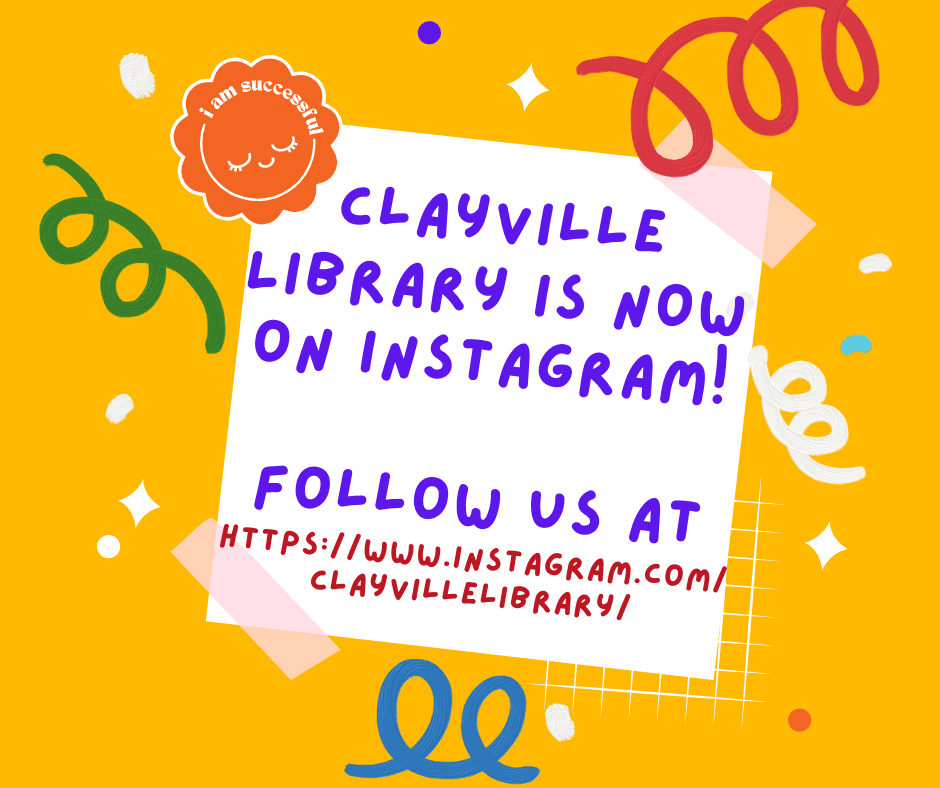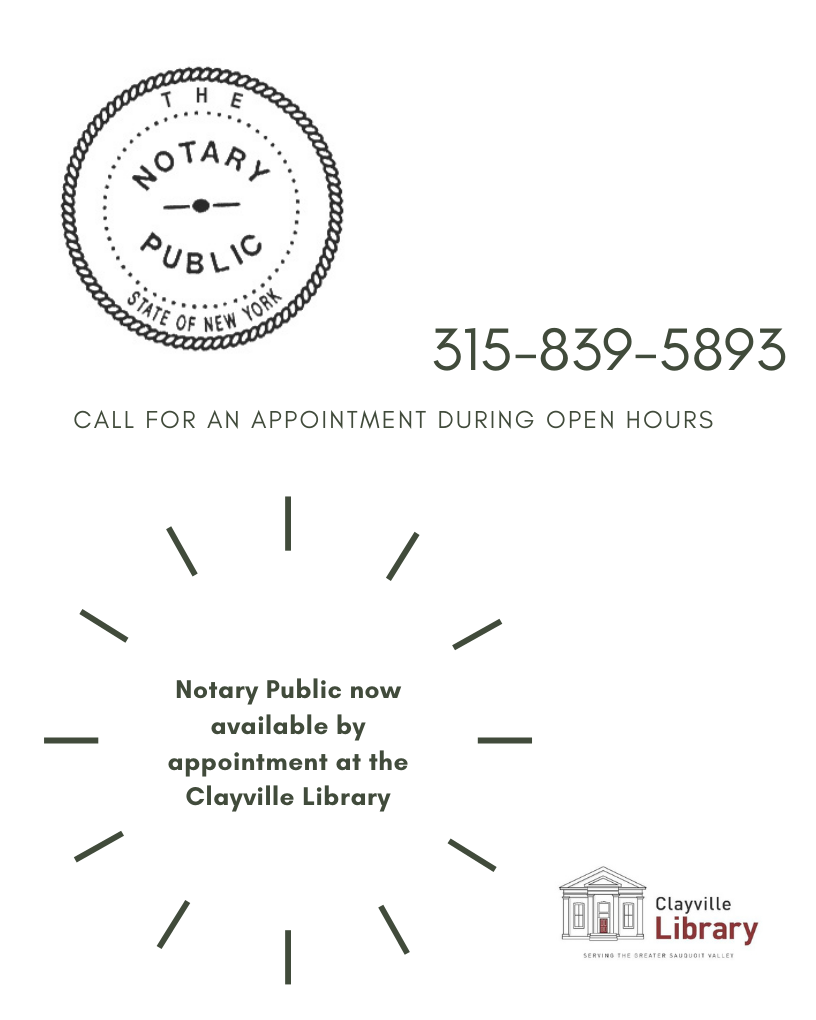 ________________________________________________________________________________________________________________________________________________________________________________________________________________________________________________________________________________________________________________________________________________________________________________________________
________________________________________________________________________________________________________________________________________________________________________________________________________________________________________________________________________________________________________________________________________________________________________________________________
Check Out our NEW July ARRIVALS!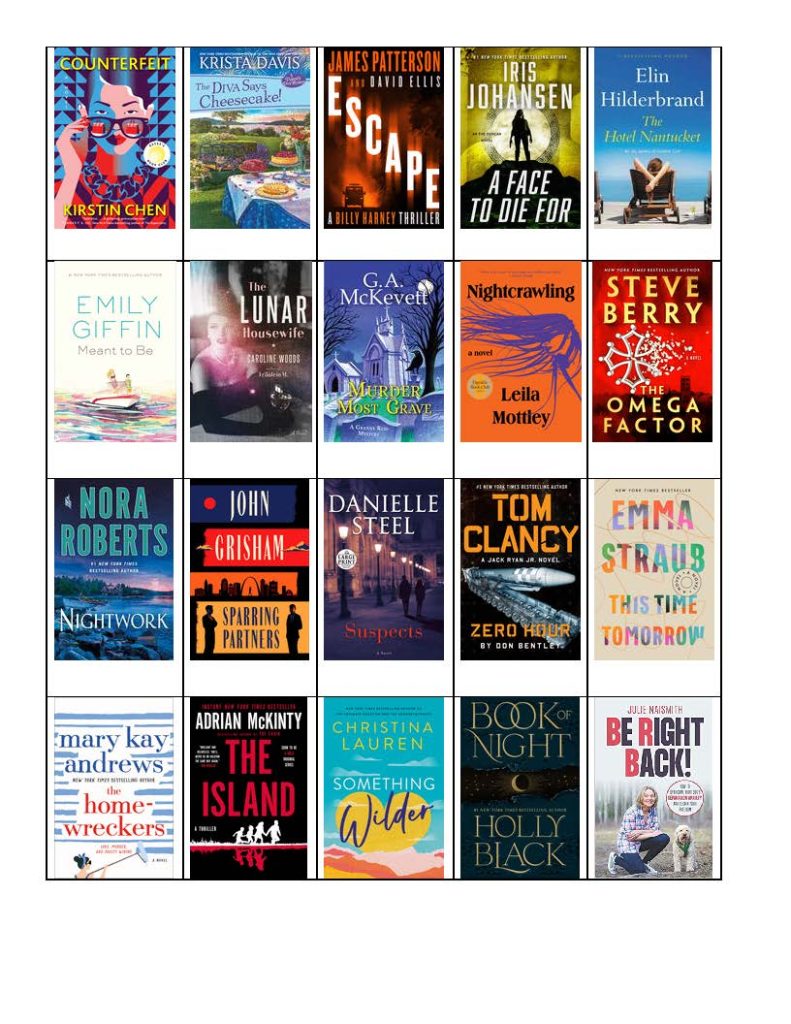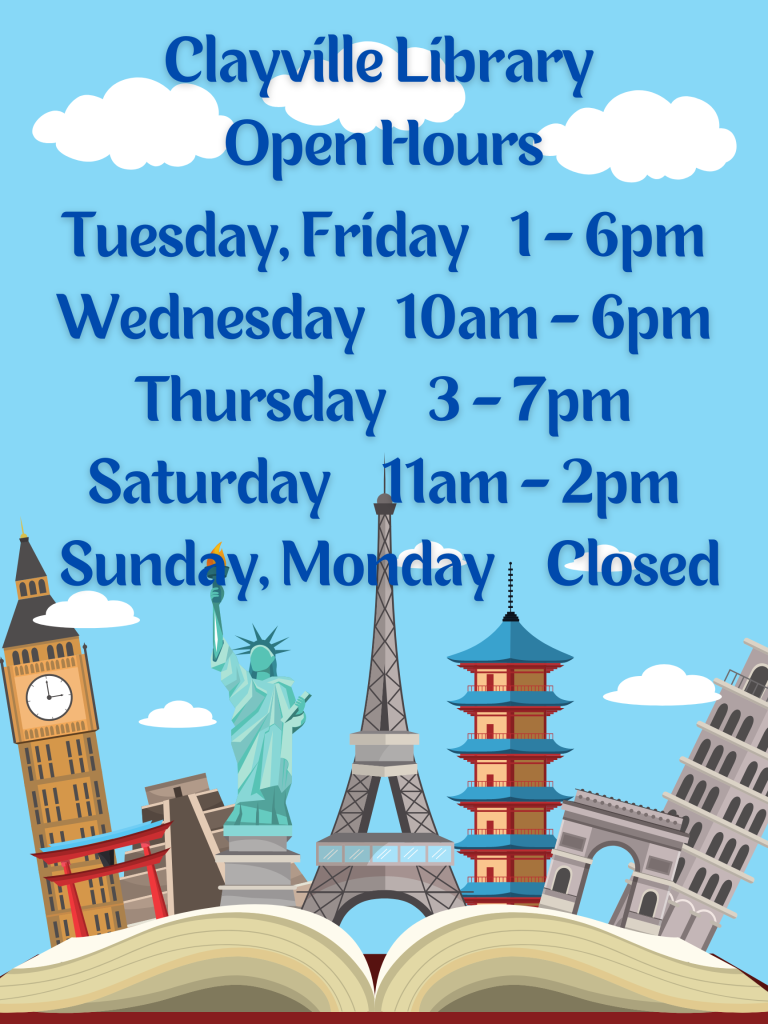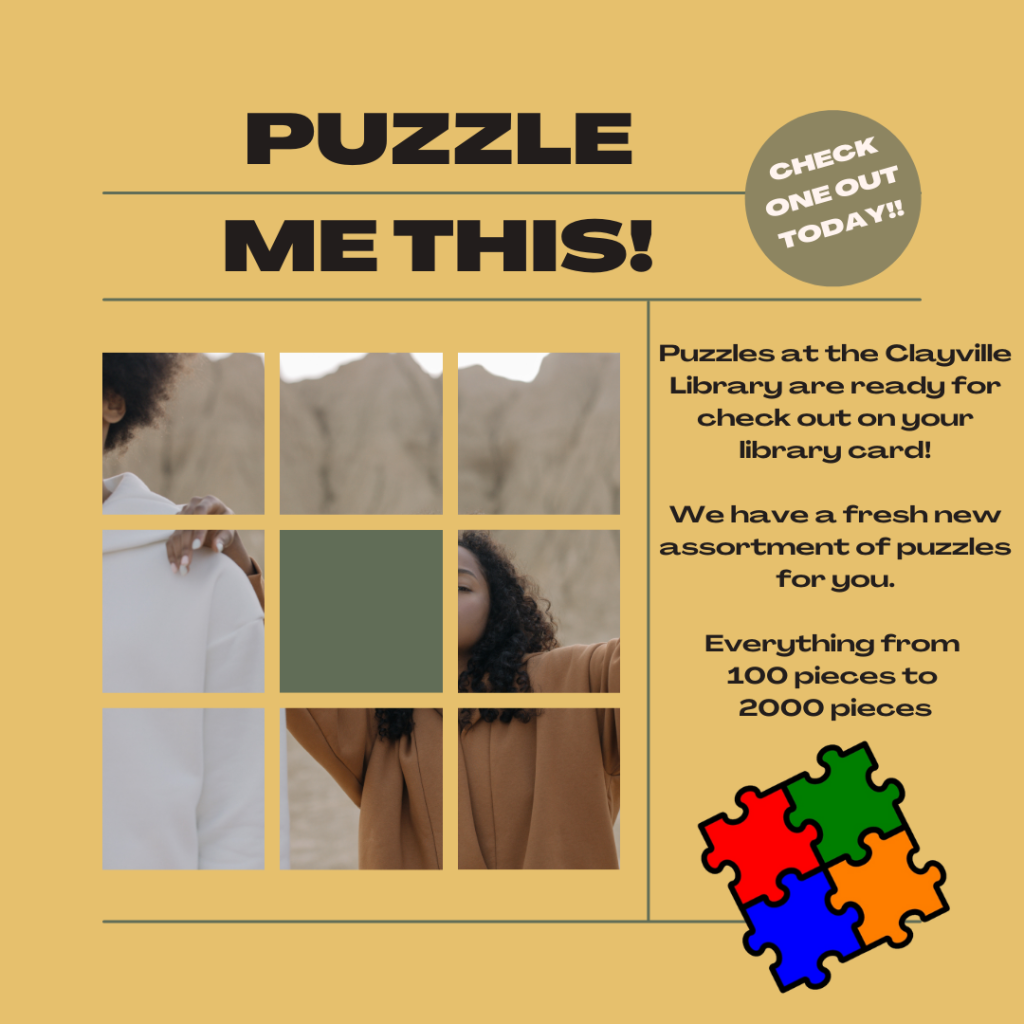 New Arrivals
Fiction & Nonfiction
Fiction & Nonfiction
The Baxter's :A Prequel by Karen Kingsbury
Beautiful by Danielle Steel
The Candy House by Jennifer Egan
Death of the Black Widow by James Patterson
22 Seconds by James Patterson
The Diamond Eye by Kate Quinn
A Family Affair by Robyn Carr
French Braid by Anne Tyler
The Good Left Undone by Adriana Trigiani
The Investigator by John Sanford
Kingdom of Bones by James Rollins
Last Call at the Nightingale by Katharine Schellman
The Letter Keeper by Charles Martin
The Sacred Bridge by Anne Hillerman
Sea of Tranquility by Emily St. John Mandel
The Seven Husbands of Evelyn Hugo by Taylor Jenkins Reid
The Younger Wife by Sally Hepworth
Juvenile
The Berenstain Bears: Share and Share Alike
I'm Not Scared, You're Scared
My First How to Catch the Easter Bunny
Nana Loves you More
Pete the Cat: Five Little Bunnies
Warriors: A Starless Clan: River
The Last Kids on Earth: Quint and Dirk's Hero Quest
The Cursed Carnival and other Calamities
Maus I: A Survivor's Tale: My Father Bleeds History
Maus I: A Survivor's Tale: And My Father Believes History
Good Housekeeping Kids Bake!
Graphic Novels
Cat Kid Comic: Cat Kid Comic Club
Cat Kid Comic: Perspectives
Cat Kid Comic: On Purpose

DVD
Cyrano
We're offering 3 ways to get the materials you want from your local library.
Call Us
315 839-5893
We'll help you select material from our local collection. Please have your library card ready.




The Clayville Library is still offering Curbside Service and the following procedures are still in place.
Please access our FaceBook page: https://www.facebook.com/clayvillelibrary for all current information and resources for you to utilize during the Covid-19 shutdown
Access our social media sites for updated information.
Website: www.clayvillelibraryassoc.org
Facebook: https://www.facebook.com/clayvillelibrary/
Phone#: 315-839-5893 – beginning June 9th Tues., Wed., Fri. 1 to 6 pm / Thurs. 3 to 7 pm


Barrett Nature Gazebo
behind the library.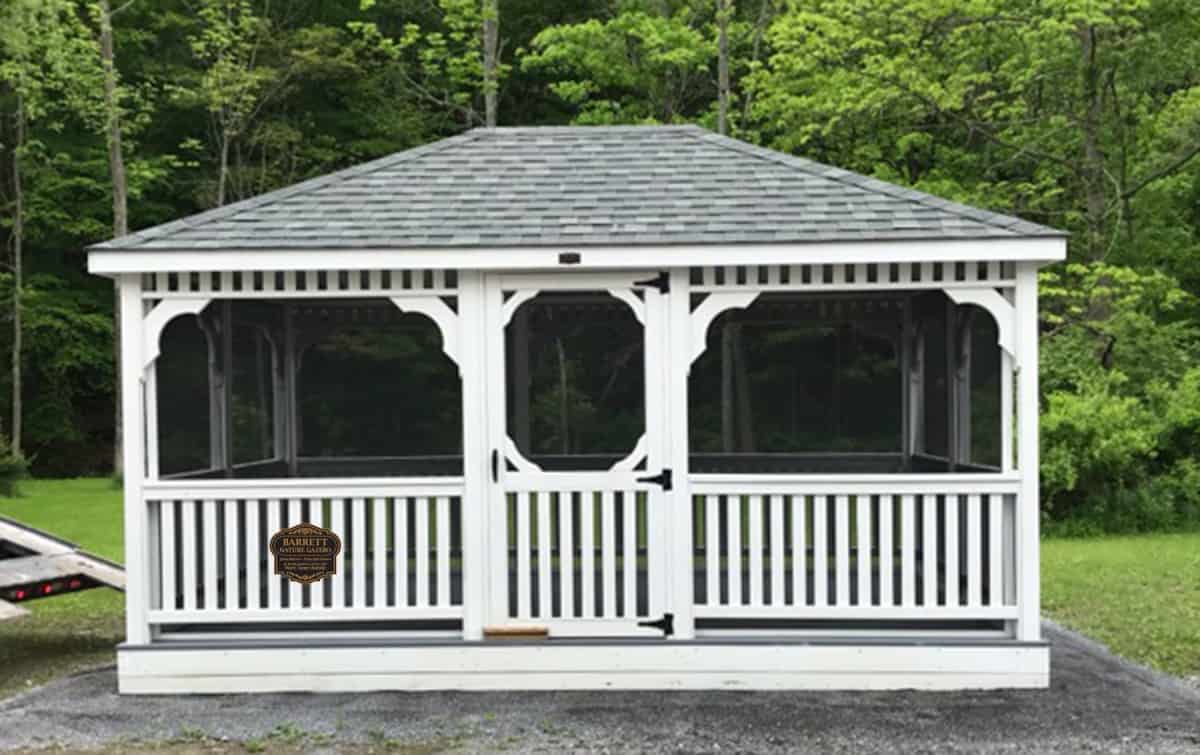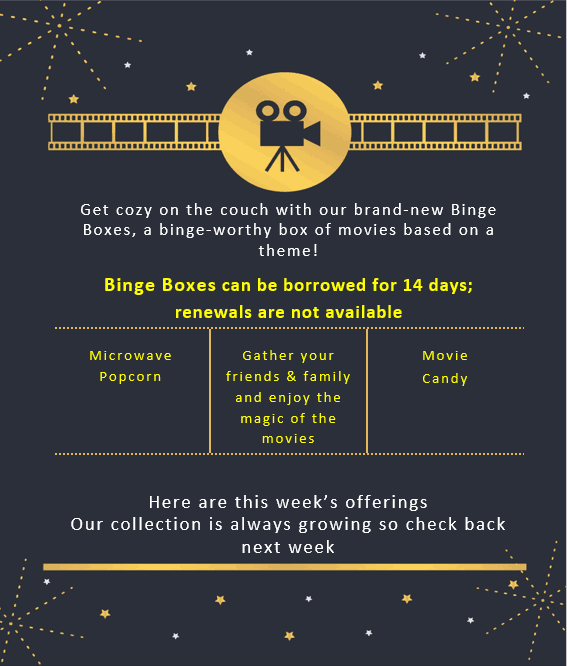 Binge Boxes
We have put together a few movies based on a theme to take out as a bundle along with some popcorn and treats to enjoy. These themes will change periodically and they can be taken out for 2 weeks!
Stop in and "check it out"!
New Park Passes available in 2022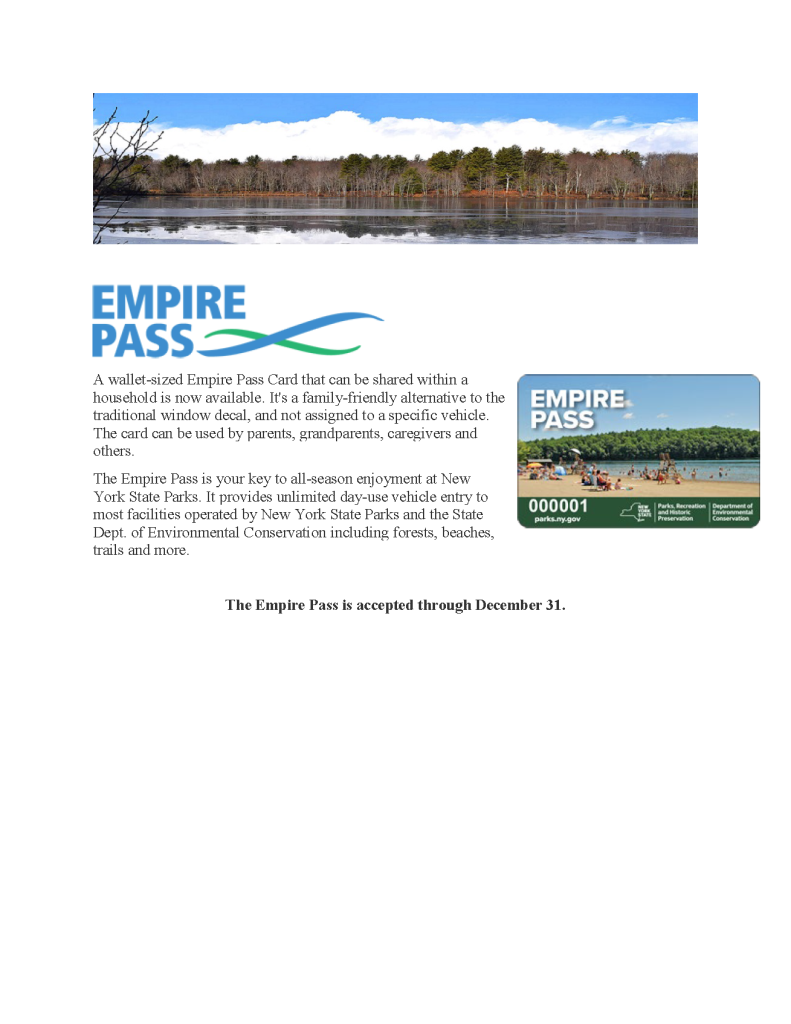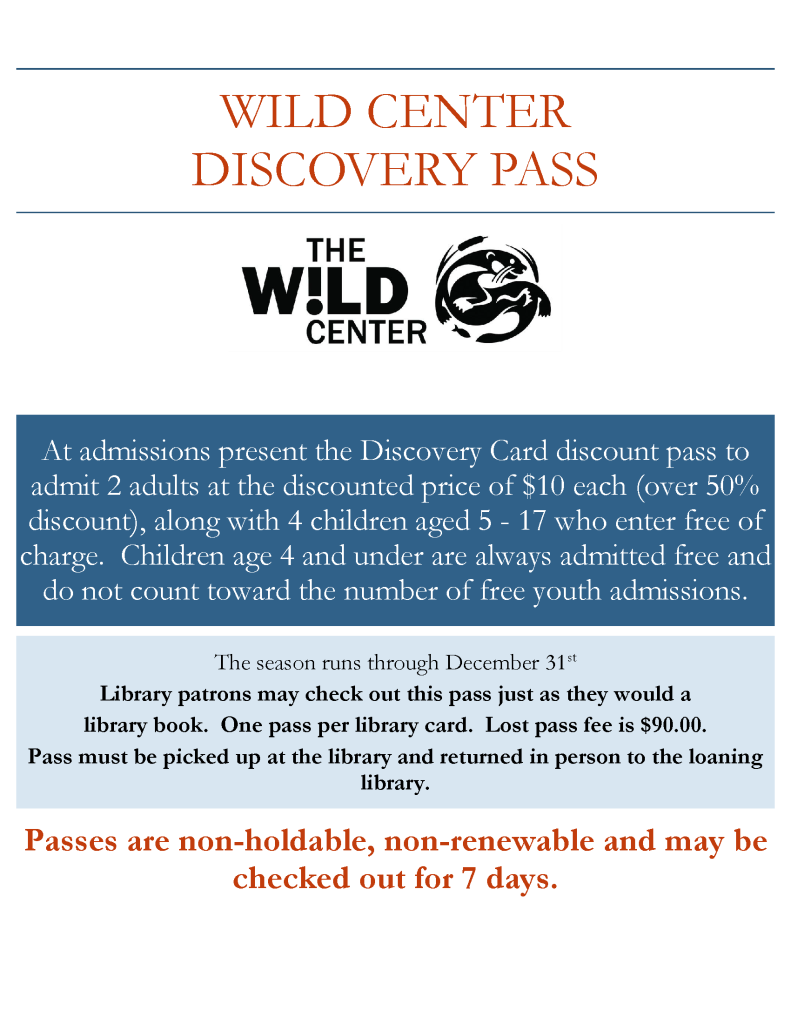 Stop in and "Check-Out" our popular Early Literacy
Elephant & Piggie Reading & Craft bags!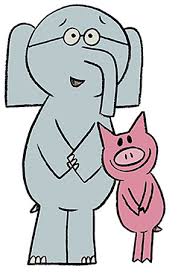 Keep an eye out for our "Knuffle Bunny" Reading & Craft bags
Now Available in our collection
Don't miss our NEW "Makerspace Corner"
We have comic books and an expanded Graphic Novels section!
Come in and take a look at our comic book and GN selections. We have been slowly adding to our collection and would love to see them circulate. You do need to be 12 years of age to sign them out.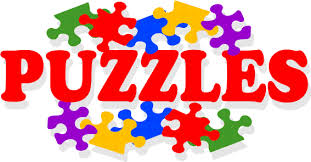 Come on down puzzle enthusiasts and relax in the air
conditioned/heated gallery bathed in the light of our beautiful
windows. Bring a friend, have a cup of coffee. Let your kids work on a
puzzle, enjoy playing on the Leappad or Kindle Fire, read books, or do
a craft and help us finish this picture.
"Children are made readers on the laps of their parents." — Emilie Buchwald
Once you let a book into your life, the most unexpected things can happen…
FINE FREE JUVENILE LIBRARY CARDS
Follow us on Facebook: www.facebook.com/clayvillelibrary for weekly arrivals in both Print & blu-ray / DVD
Sign up for our Monthly newsletter for more New Arrivals and new services being offered
We are looking for anyone who may be interested in a Friends of the Library group. We had one several years ago that helped with fundraising and other activities and would like to get one going again.
Please call the library at 315-839-5893 and help us out.
We are looking for people to organize and set this up.


We are also looking for community members that can help us on the Board of Trustees to oversee the function of our library and how to best serve the community.
Did you know your local library has thousands of ebooks and audiobooks?
You can borrow them, instantly, for free, using just the device in your hand.
Sign in to multiple libraries, with one or more cards for each library.
Download books and audiobooks for offline reading, or stream them to save space.
If you prefer reading on your Kindle, Libby can send your library books to it.
All your loans and holds are consolidated on a single shelf.
Keep track of your reading history in the Activity tab.
Positions, bookmarks, and notes are kept in sync across your devices.
Sample any book with a tap — nothing to download or delete.
Try a zoom-able graphic novel, or a picture book with read along audio
Click on this link, Meet Libby to go to the site where you can download the new app for Apple, Android and Windows devices.
See you at the library!
"

Whatever the cost of our libraries, the price is cheap compared to that of an ignorant nation."


― Walter Cronkite
These additional services provided by the Mid-York Library System yet circulation is credited to Clayville Library!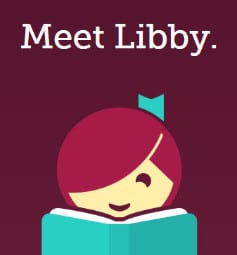 The OverDrive app containing our primary collection of downloadable eBooks and eAudiobooks is transitioning to the Libby app this fall. If you are currently using the OverDrive app, please discontinue use and download the Libby app.
Read and listen on a wide variety of devices.