THE CLAYVILLE LIBRARY ASSOCIATION
Clayville Library 315-839-5893
2265 Oneida St Clayville, NY 13322
www.facebook.com/ClayvilleLibrary www.instagram.com/clayvillelibrary
providing library services to the residents of the town of paris and the greater sauquoit valley
Always available: Public computers – Reference Materials – Current Best Sellers – Magazines – Games, Puzzles, Coloring and Crafting available throughout the week – Current Release DVD's & Blu-Rays – Copy & Fax services – Wi-Fi access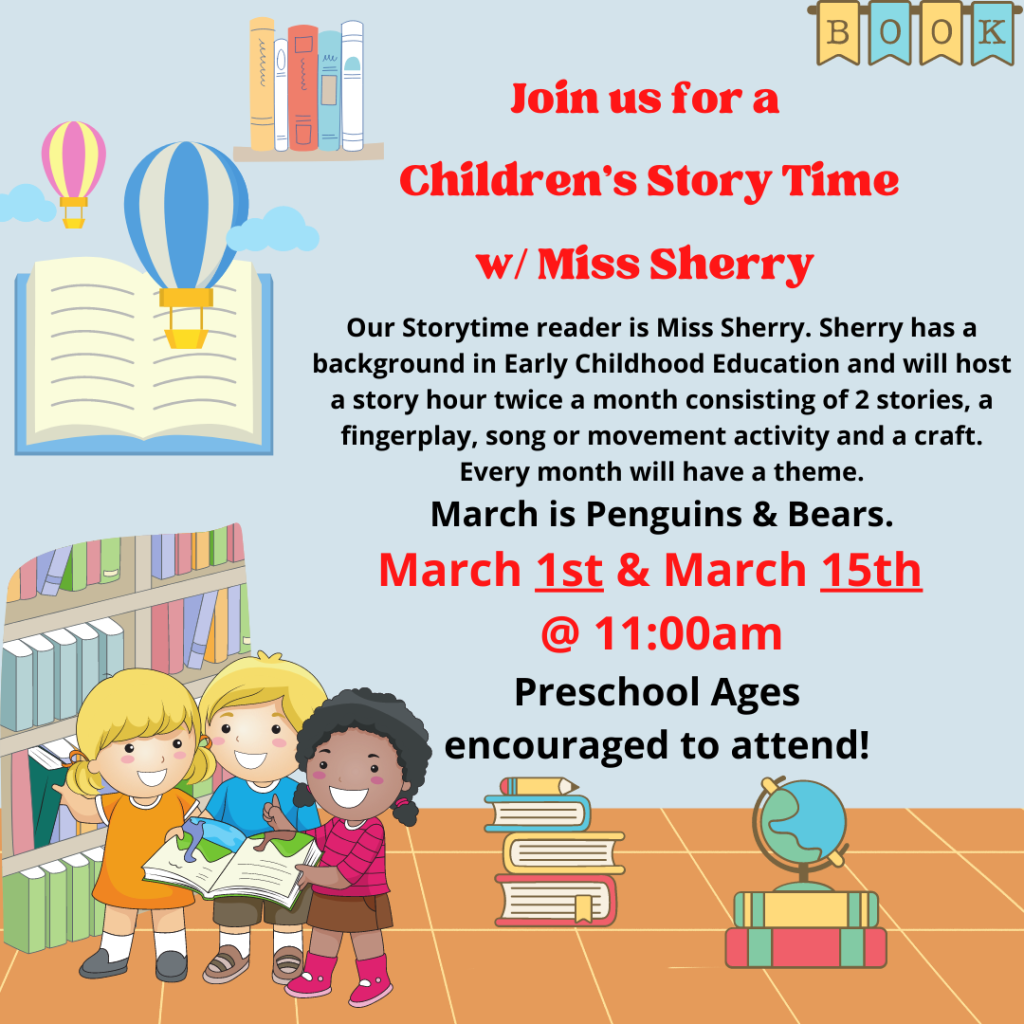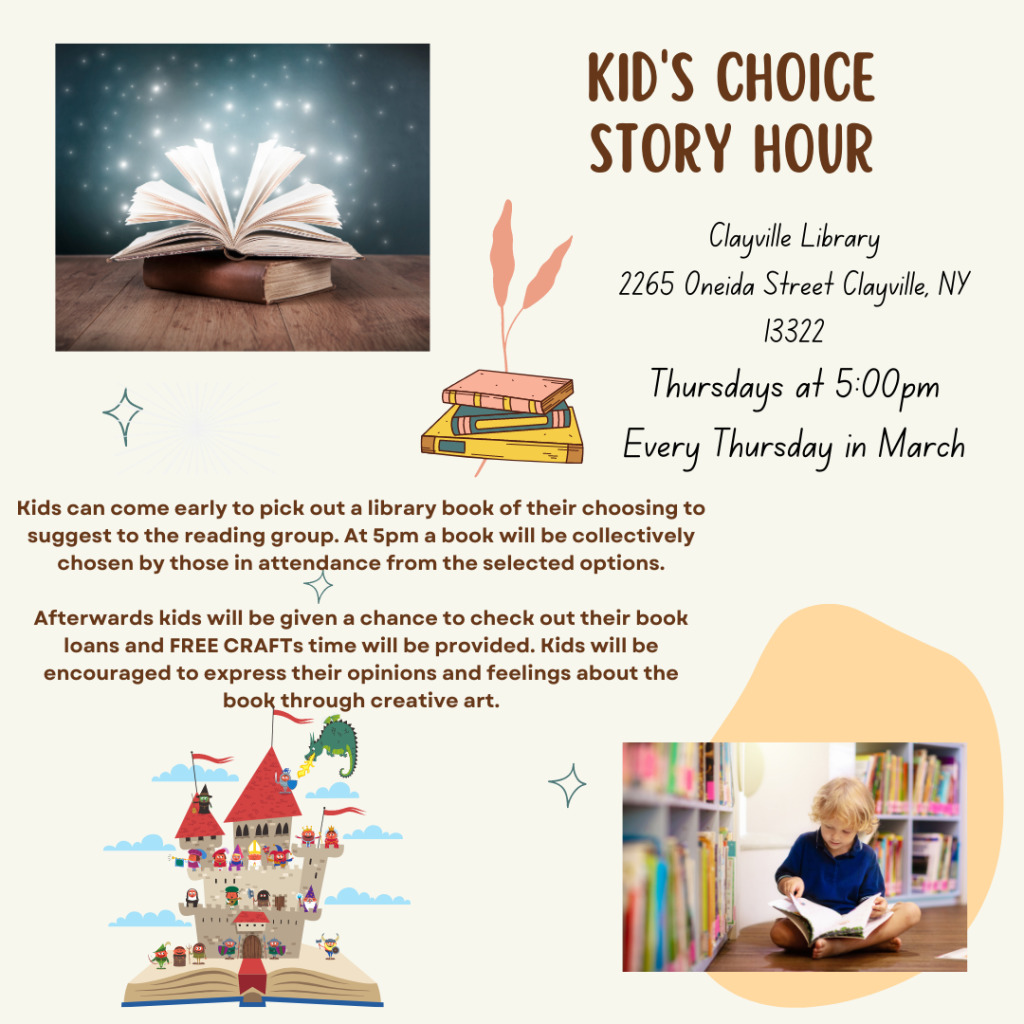 _______________________________________________________________________________________________________________________________________________________________________________________________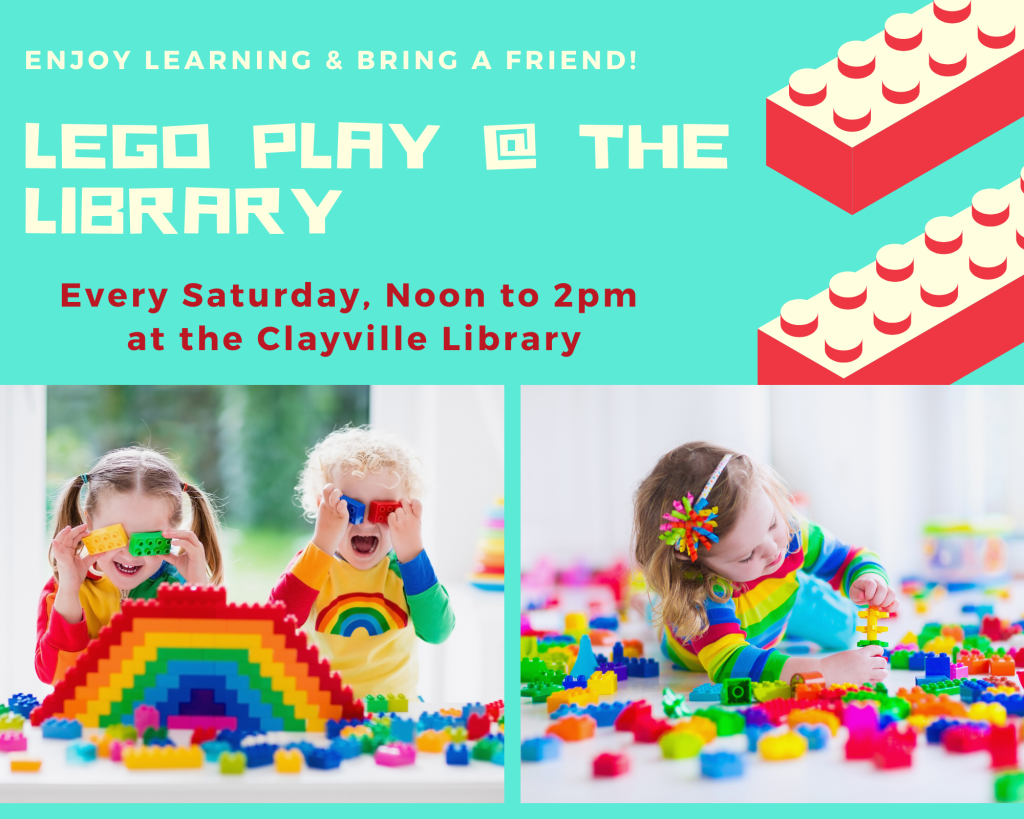 Our tax preparer dropped off the tax packets yesterday and they are ready for you to stop in and get yours. Tax prep and/or tax help is totally free and provided by certified tax preparers through the VITA program of Madison and Chenango counties. This is a wonderful opportunity for our local residents to save some money and be confident that their Income Tax forms are prepared properly.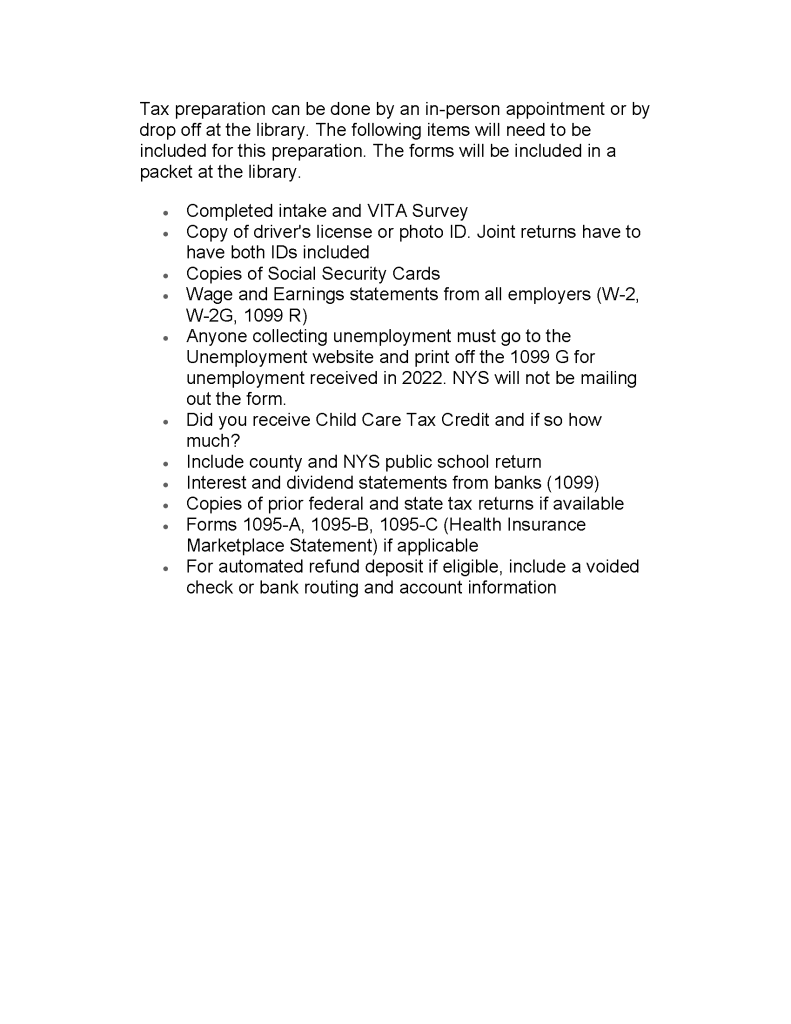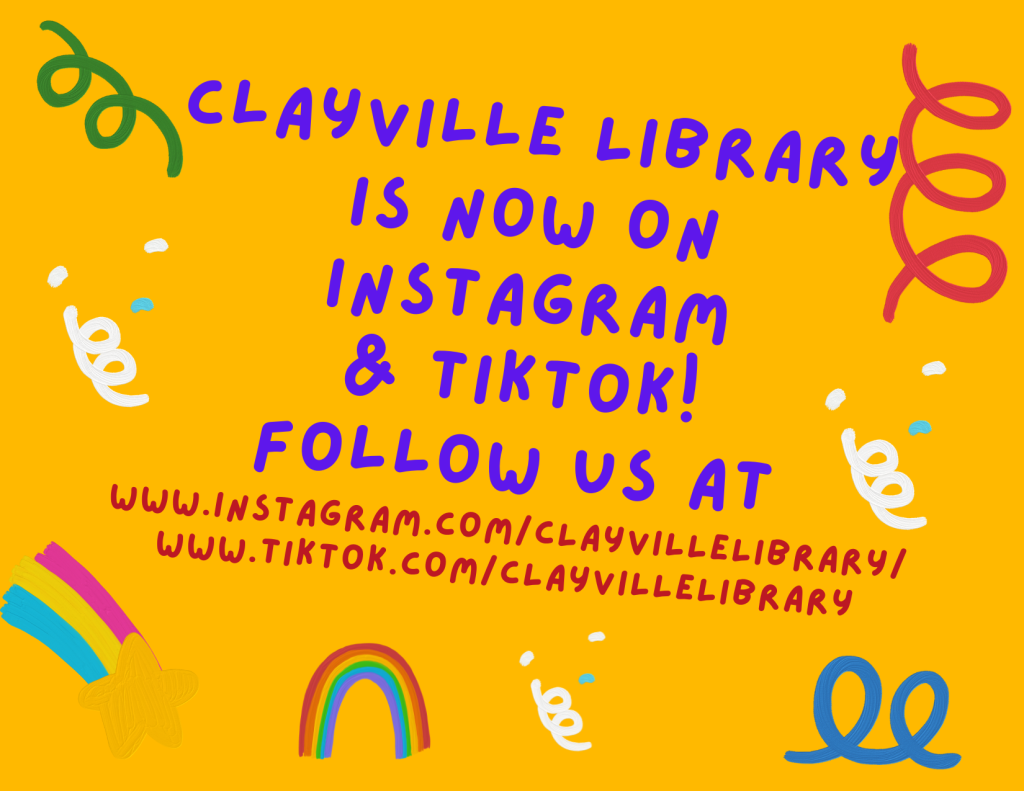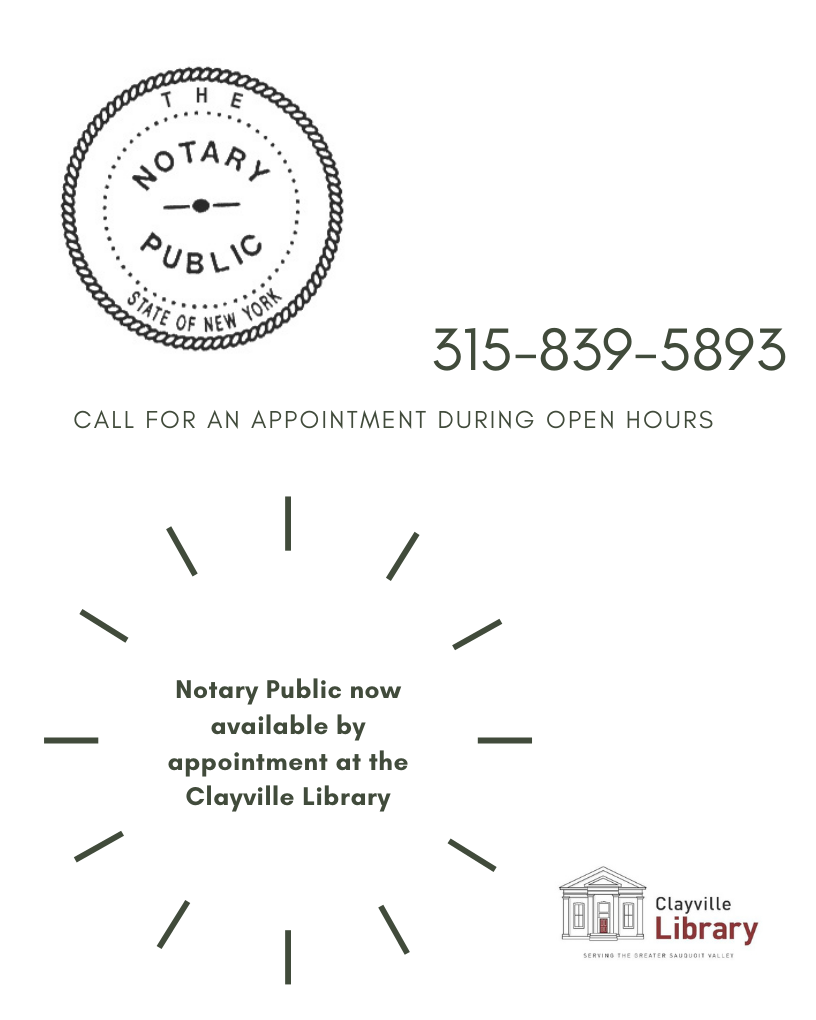 ________________________________________________________________________________________________________________________________________________________________________________________________________________________________________________________________________________________________________________________________________________________________________________________________
_________________________________________________________________________________________________
Adult Fiction
The Devil's Weapons by W.E.B. Griffin
The Passenger by Cormac McCarthy
Stella Mars by Cormac McCarthy
Any Given Tuesday: a Political Love Story by Lis Smith
A Dangerous Business by Jane Smiley
All the Broken Places by John Boyne
A World of Curiosities by Louise Penny
The House of Wolves by James Patterson
Babel: Or the Necessity of Violence by R. F. Kuang
Brave Hearted: The Women of the American West by Katie Hickman
Wise Gals: The Spies Who Built the CIA and Changed the Future of Espionage by Nathalia Holt
A Few Days Full Of Trouble: Revelations on the Journey to Justice for My Cousin and Best Friend, Emmett Till by Wheeler Parker
The January 6th Report
Demon Copperhead by Barbara Kingolsolver
The House in the Pines by Anna Reyes
Livid: Scarpetta Novel by Patricia Cornwell
Remarkably Bright Creatures by Shelby Van Pelt
Spare by Prince Harry Duke of Sussex
The Villa by Rachel Hawkins
The Devil's Ransom by Brad Taylor
Tick Tock: A Thrilling Novel of Suspense by Fern Michaels
Without a Trace by Danielle Steel
Mysteries of Lancaster County: Pride and Pettiness
Mysteries of Lancaster County: A Slowly Developing Story
Tales from Grace Chapel Inn: Going to the Chapel
Patchwork Mysteries: Time to Share
Patchwork Mysteries: Family Patterns
Juvenile
Love from Llama Llama
An American Story
Grumpy Monkey Valentine Gross-out
I'm So Glad You Were Born: Celebrating Who You Are
Love From the Very Hungry Caterpillar
Barkley: The Puppy Place
The Berenstain Bears Blast Off!
Llama Llama Shapes
Sea Dragons
Time of Wonder
Herbs
What Was Reconstruction?
I Survived: The Wellington Avalanche, 1910
The 1619 Project: Born on the Water
The Story of Ukraine
Pokemon: The Ultimate Quiz Book
Pokemon: Ash's Big Challenge
Pokemon: Pokemon Peril
Pokemon: The Orange League
Pokemon: Scyther Vs. Charizard
Pokemon: Race to Danger
Pokemon: Show Time!
Pokemon: Power Up Pysduck
Pokemon: The Winner's Cup
Pokemon: The Pokemon School
Pokemon: Alolan Challenge
Pokemon: Adventure on Treasure Island
Pokemon: Old Friends, New Battles
Pokemon: Pokemon Unknown
Pokemon:The Chikorita Challenge
Pokemon: Colouring Fun
Boruto: Naruto Next Generations Vol. 16
Marvel Antman and the Wasp Save the Day
Investigators: Agents of S.U.I.T.
My Hero Academia Vol. 3
Rick Riordan Presents Winston Chu vs. the Whimsies
Sonic the Hedgehog, Vol. 13: Battle for the Empire
The Ultimate San Francisco 49ers Trivia Book
Joe Burrow: The Rise of Joey Franchise
Patrick Mahomes: The Inspirational Biography and Outstanding Transformational Story of One of the Best Football Quarterbacks Superstar
Josh Allen: How Josh Allen Became One of the NFL's Best quarterbacks
Who was Queen Elizabeth?
Who is Tom Brady?
What is the Superbowl?
300 Fun Football Facts for Kids: Fact Book to Learn All About Football Rules, Records, History and More
Inspirational Sports Stories for Young Readers: How 12 World-Class Athletes Overcame Challenges and Rose to the Top
Play Football Like a Pro: Key Skills and Tips
Football GOATS: The Greatest Athletes of All Time
Graphic Novels
Welcome to Feral: Little Town. Big Scares
The Babysitter's Club: Mary Anne's Bad Luck Mystery
Santiago!
Those Who Helped Us
DVD
Till
Black Adam
Terrifier
Detective Knight Redemption
Three Thousand Years of Longing
The Woman King
The Banshees of Inisherin
Better Call Saul Season 6
Reacher Season 1
Star Trek Discovery Season 4
Colosseum
Keep your eyes on our Facebook page for more new additions during the month.
Check Out More NEW ARRIVALS!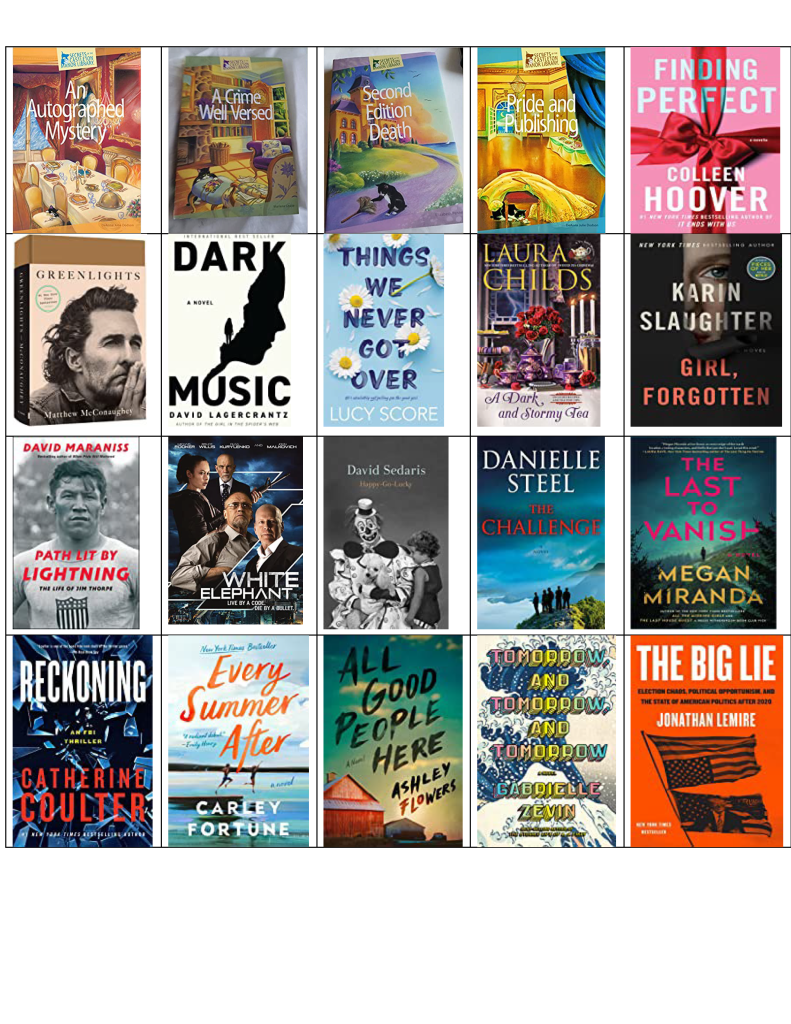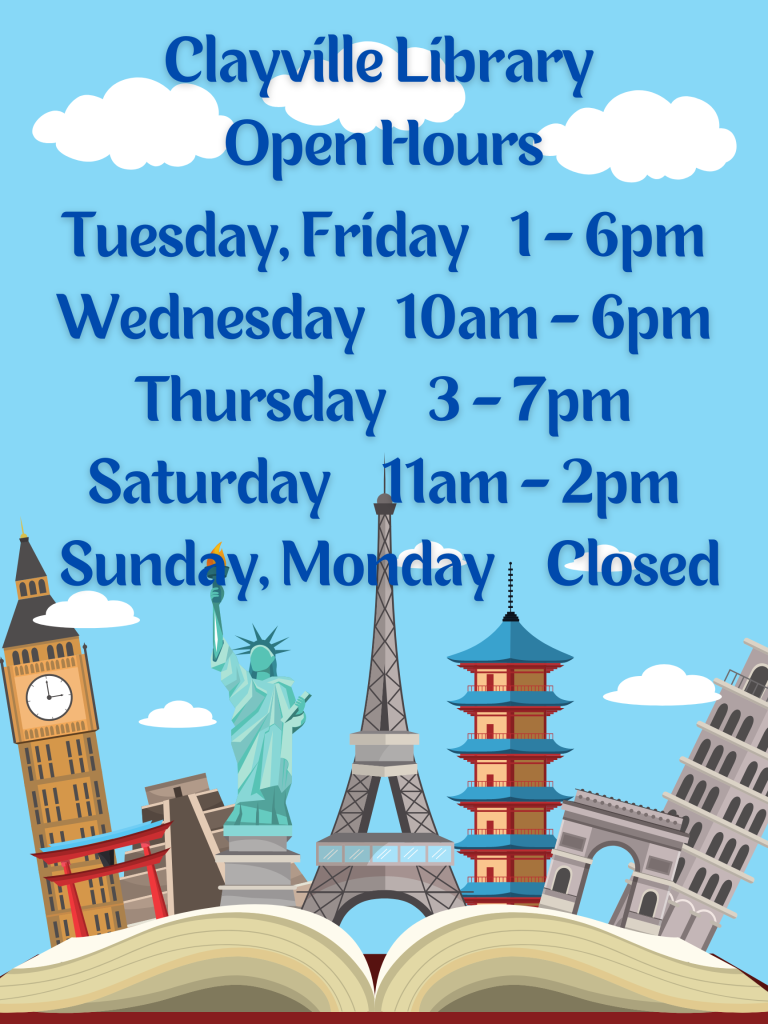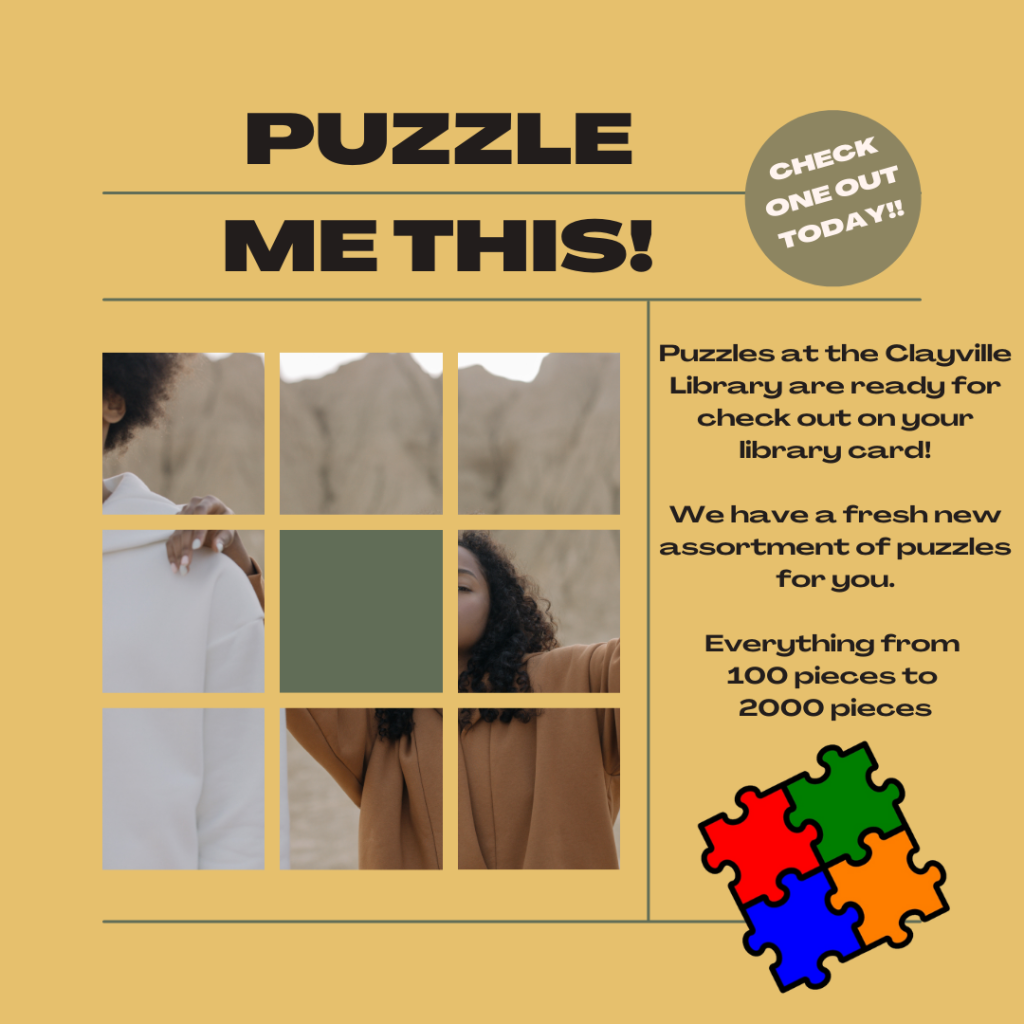 We're offering 3 ways to get the materials you want from your local library.
Call Us
315 839-5893
We'll help you select material from our local collection. Please have your library card ready.




Access our social media sites for updated information.
Website: www.clayvillelibraryassoc.org
Facebook: https://www.facebook.com/clayvillelibrary/ Instagram: www.instagram.com/clayvillelibrary
TikTok: https://www.tiktok.com/@clayvillelibrary


Barrett Nature Gazebo
behind the library.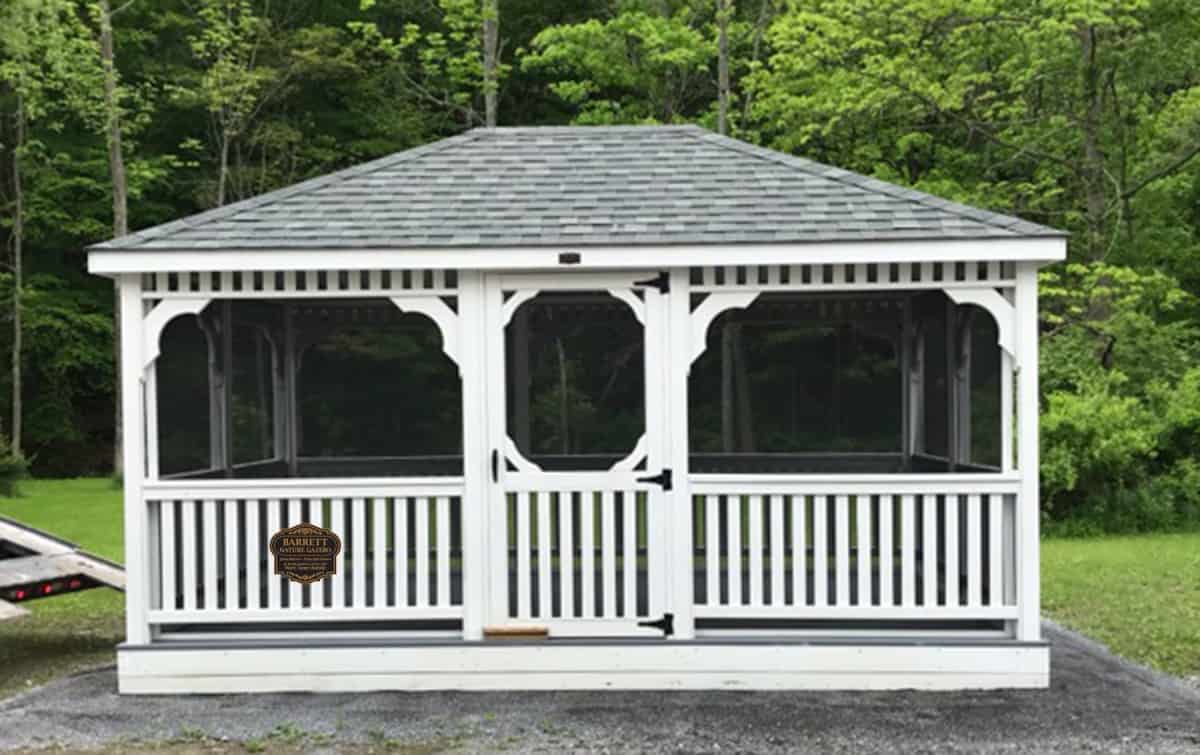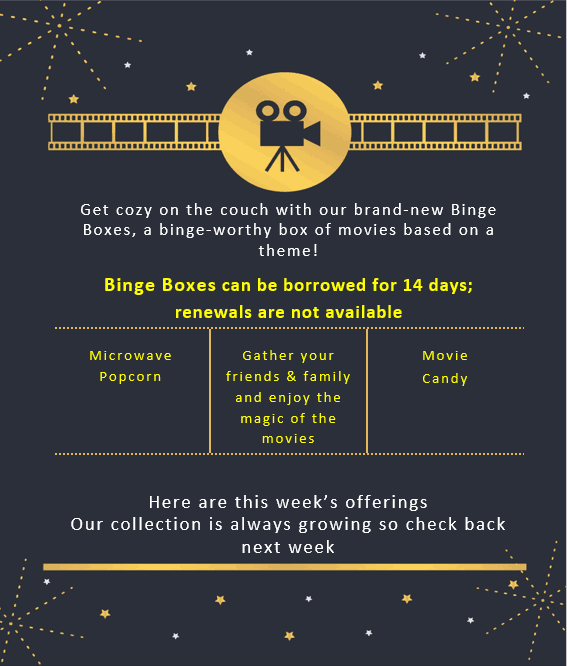 Binge Boxes
We have put together a few movies based on a theme to take out as a bundle along with some popcorn and treats to enjoy. These themes will change periodically and they can be taken out for 2 weeks!
Stop in and "check it out"!
New Park Passes available in 2022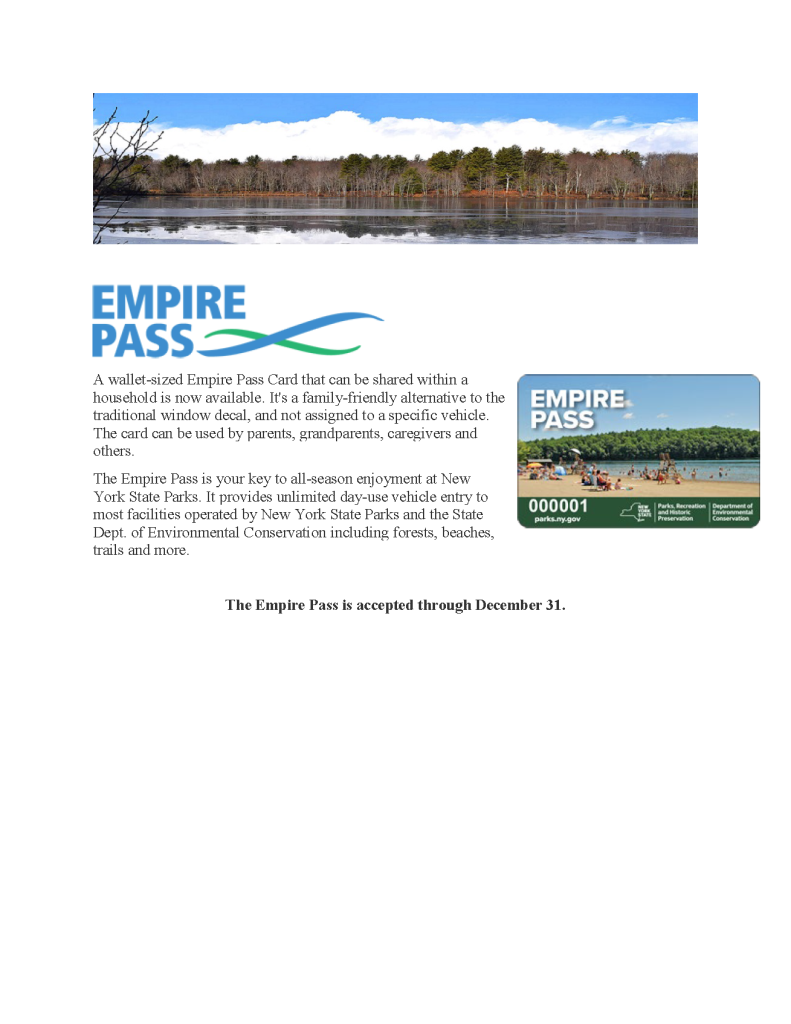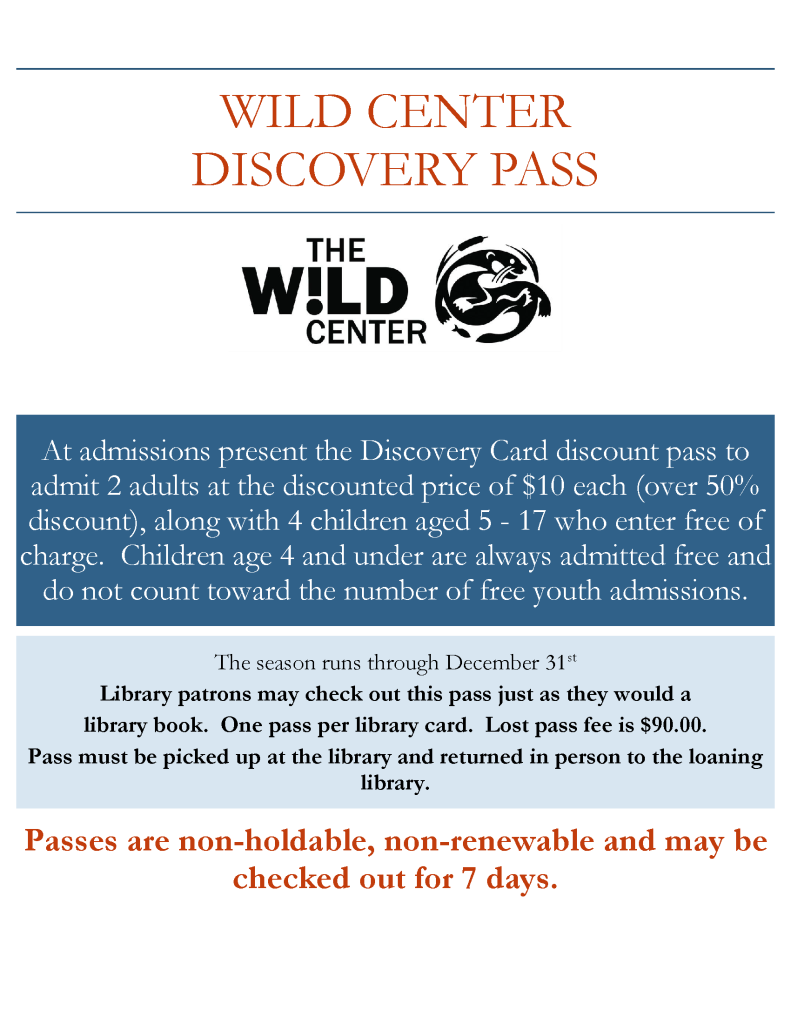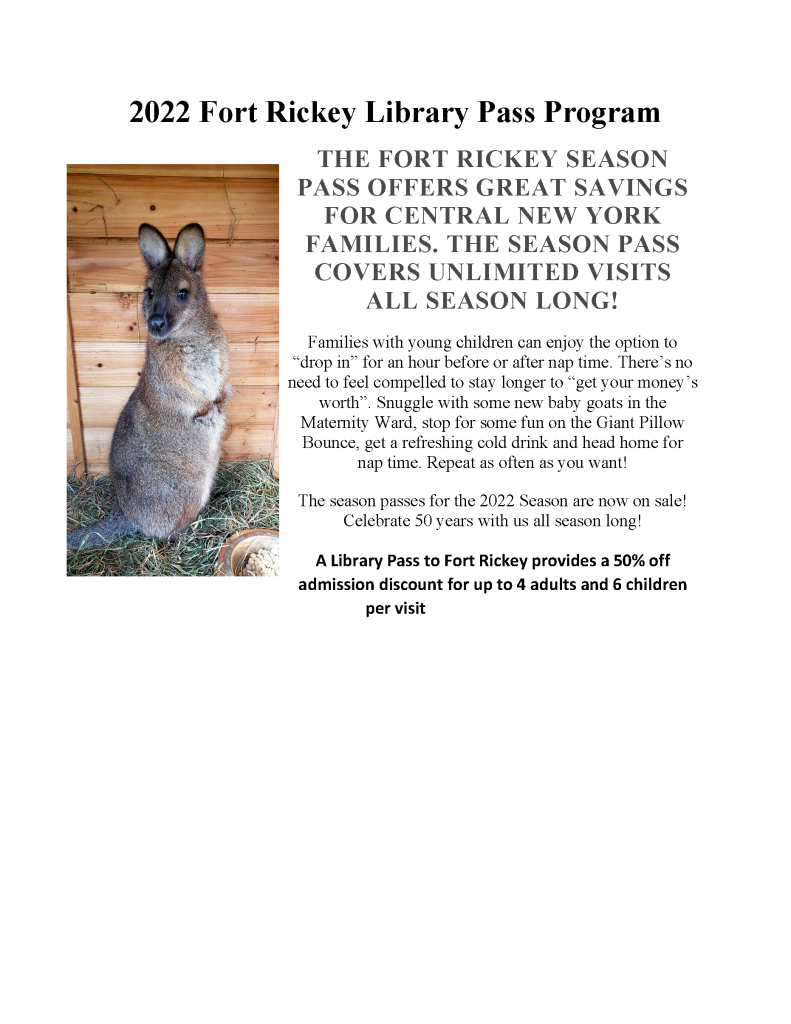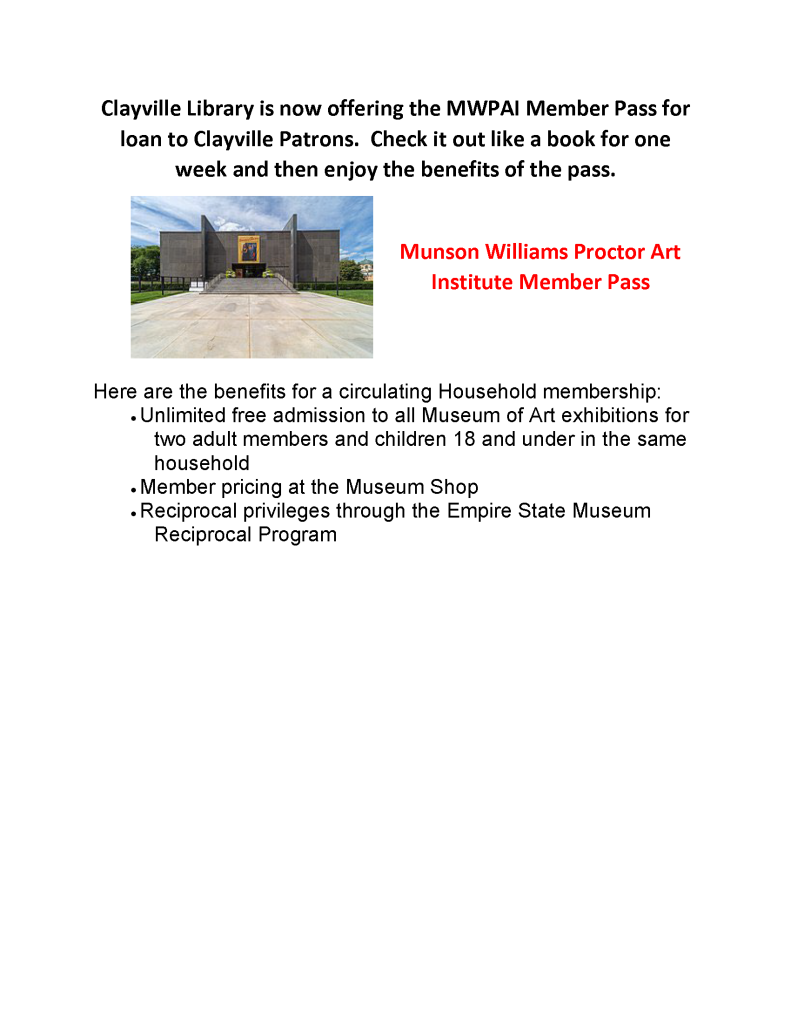 Stop in and "Check-Out" our popular Early Literacy
Elephant & Piggie Reading & Craft bags!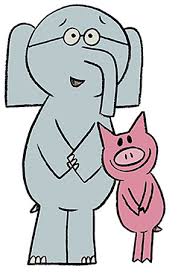 Keep an eye out for our "Knuffle Bunny" Reading & Craft bags
Now Available in our collection
Don't miss our NEW "Makerspace Corner"
We have comic books and an expanded Graphic Novels section!
Come in and take a look at our comic book and GN selections. We have been slowly adding to our collection and would love to see them circulate. You do need to be 12 years of age to sign them out.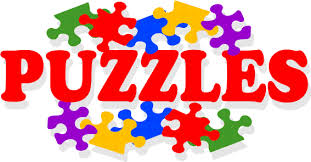 Come on down puzzle enthusiasts and relax in the air
conditioned/heated gallery bathed in the light of our beautiful
windows. Bring a friend, have a cup of coffee. Let your kids work on a
puzzle, enjoy playing on the Leappad or Kindle Fire, read books, or do
a craft and help us finish this picture.
"Children are made readers on the laps of their parents." — Emilie Buchwald
Once you let a book into your life, the most unexpected things can happen…
FINE FREE JUVENILE LIBRARY CARDS
Follow us on Facebook: www.facebook.com/clayvillelibrary for weekly arrivals in both Print & blu-ray / DVD
Sign up for our Monthly newsletter for more New Arrivals and new services being offered
We are looking for anyone who may be interested in a Friends of the Library group. We had one several years ago that helped with fundraising and other activities and would like to get one going again.
Please call the library at 315-839-5893 and help us out.
We are looking for people to organize and set this up.


We are also looking for community members that can help us on the Board of Trustees to oversee the function of our library and how to best serve the community.
Did you know your local library has thousands of ebooks and audiobooks?
You can borrow them, instantly, for free, using just the device in your hand.
Sign in to multiple libraries, with one or more cards for each library.
Download books and audiobooks for offline reading, or stream them to save space.
If you prefer reading on your Kindle, Libby can send your library books to it.
All your loans and holds are consolidated on a single shelf.
Keep track of your reading history in the Activity tab.
Positions, bookmarks, and notes are kept in sync across your devices.
Sample any book with a tap — nothing to download or delete.
Try a zoom-able graphic novel, or a picture book with read along audio
Click on this link, Meet Libby to go to the site where you can download the new app for Apple, Android and Windows devices.
See you at the library!
"

Whatever the cost of our libraries, the price is cheap compared to that of an ignorant nation."


― Walter Cronkite
These additional services provided by the Mid-York Library System yet circulation is credited to Clayville Library!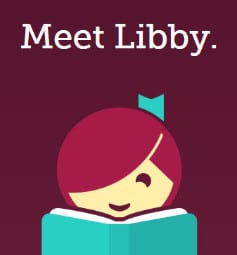 The OverDrive app containing our primary collection of downloadable eBooks and eAudiobooks is transitioning to the Libby app this fall. If you are currently using the OverDrive app, please discontinue use and download the Libby app.
Read and listen on a wide variety of devices.